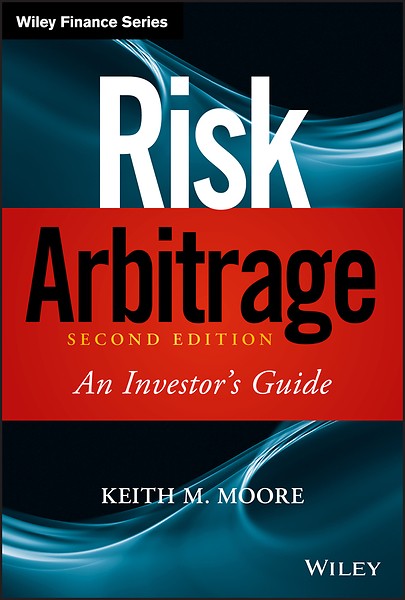 Buy this book
Risk Arbitrage
An Investor's Guide
Release date:
4 April 2018
Language:
English
Pages:
368
ISBN:
9780470379745
Publisher:
John Wiley & Sons Ltd
Price:
€ 94,24
The definitive guide to risk arbitrage, fully updated with new laws, cases, and techniques
Risk Arbitrage is the definitive guide to the field and features a comprehensive overview of the theory, techniques, and tools that traders and risk managers need to be effective. This new edition is completely updated and fully revised to reflect the changes to laws and technology and includes new case studies and a detailed discussion of computer–based trading systems. Readers gain deep insight into the factors and policies that affect merger transactions, and the new developments that allow individuals to compete with professionals in managing risk arbitrage portfolios. The book provides techniques for computing spreads and determining risk, with practice exercises that allow readers to become confident with new methods before using them professionally.
The current wave of corporate mergers, acquisitions, restructurings, and similar transactions has created unprecedented opportunities for those versed in contemporary risk arbitrage techniques. At the same time, the nature of the current merger wave has lent such transactions a much higher degree of predictability than ever before, making risk arbitrage more attractive to all types of investors. Risk Arbitrage provides the essential guidance needed to participate in the business.
---
Keith M. Moore