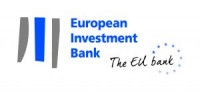 (Senior) Credit Risk Officer – Risk Oversight for Middle Office activities – The EIB headquarters in Luxembourg

09-07-2019
European Investment Bank – headquarters in Luxembourg
Title: (Senior) Credit Risk Officer – Risk Oversight for Middle Office activities
Location: Luxembourg
Contact: EIB – European Investment Bank
Hours: 40
Salary: Competitive
The term of this contract will be 4 years.
Panel interviews are anticipated for September 2019.

The EIB offers fixed-term contracts of up to a maximum of 6 years, according to business needs, with a possibility to convert to a permanent contract, subject to organisational requirements and individual performance.
Purpose
Assess, develop, improve and ensure the implementation and coordination of an appropriate 2nd line of defence oversight function in Risk Management (RM) for middle office activities. Such activities include the disbursement processes and, going forward, other activities performed by the 1st line of defence, such as the management of financial collateral posted to secure lending operations. The aim is to mitigate residual risks associated with these activities in line with the Bank's risk appetite and its targeted risk-based approach
Operating Network
Reporting to the Head of the PSD Division, you will work in close cooperation with the other team members, and have extensive contact both within RM and with colleagues in other transactional Directorates, in particular Front Office lending, Transaction Management and Restructuring and Legal, and also with Internal Control counterparts
Accountabilities
Execute independently 2nd line of defence oversight controls, in line with the Department's guidelines and procedures. In the context of the disbursement processes, for example, this includes:
– Validate pre-disbursement checks, for transactions identified as having potential residual risk
– Ensure the implementation of post-disbursement controls to ensure the front office operates its own checks effectively, so as to identify residual risks associated to disbursements
– Manage the planning / programming of the above controls and the coordination of their correct implementation with other Directorates
– Advise and guide front office colleagues for ad hoc transaction referrals on 2LoD topics
– Assess the relevant retrospective and predictive key risk indicators
Prepare, assess and provide the results of the above-mentioned controls. Relating to the disbursement processes, this includes:
– Investigate trends / issues / pressure points and ensure prompt action / escalation if required
– Perform reporting on the results of pre-/post-disbursement checks and controls, and formulate regular opinions on the effectiveness and robustness of the controls carried out in the front office, and on potential material credit risk issues related to disbursements and other middle office activities
– Confirm and ensure that the front office remedies any deficiencies identified (transaction or systemic levels)
Develop and improve the scope of 2nd line of defence controls. In the context of disbursement processes, this includes refining and adapting pre-/post-disbursement checks/controls and KRIs in a dynamic and effective way, considering internal and external elements, to maximize control oversight, and lead the implementation of any new development, including the required process changes
Contribute to the evolution of the Bank's credit risk policies and the development of relevant methodologies and working tools in the middle office domain
Maintain awareness of latest developments in own domain
Share learning and innovation on risk management methodologies within RM and in the Bank
Provide guidance to and supervise more junior staff and/or administrative assistants in the execution of credit risk processes
Participate in RM and Bank-wide initiatives, representing own domain and/ or credit risk

Qualifications
University degree, preferably in Finance, Business Administration or Law. Post-graduate education would be an advantage
Minimum 5 years' relevant professional experience, including strong knowledge of credit risk issues and operational processes related to lending / investment transactions
Deep knowledge of the documentation across various lending/investment products and various jurisdictions would be preferred
Ability to operate under pressure and to identify quickly key issues / risks
Strong knowledge of MS Excel and of reporting tools. Experience of the specific applications supporting lending/investment transactions would be an asset
Ability to intervene and resolve IT-related and data management issues
Excellent knowledge of English and/or French, with a good knowledge of the other (*).
Competencies
Achievement Drive: Continually keeps an eye on performance, focusing on improving it, showing drive and determination to meet short and long-term goals.
Change Orientation: Adapts to differences and changes in the environment; takes a flexible approach to reach outcomes.
Collaboration: Works cooperatively as part of a team; works collaboratively with peers across organisational boundaries based on a genuine interest in and an accurate understanding of others and their individual perspectives and concerns.
Organisational Commitment: Is willing to commit to an organisation whose mission is to support Europe and is open to diversity, and to align her/his own behaviour with the organisation's needs and intrinsic values, acting with integrity in ways that promote the organisation's mission, policies and rules.
(*) There may be certain flexibility on this requirement, but limited to particularly suitable candidates who may not yet be proficient in French. If selected, such candidates will be hired on the condition that they build up rapidly knowledge of French and accept that their future career in the EIB may be subject to the attainment of sufficient proficiency in both of the Bank's working languages.
We are an equal opportunity employer, who believes that diversity is good for our people and our business. As such, we promote the inclusion of suitably qualified and experienced staff without regard to their gender, age, racial or ethnic origin, religion or beliefs, sexual orientation/identity, or disability (**).
The level of functions in the job vacancy is only indicative and will be adjusted accordingly taking into account, among other things, the business need, as well as the selected candidate's experience and expertise
(**) We particularly welcome applications from women and persons with disabilities.
Deadline for applications: 31st July 2019
Interested
You can apply via the "Apply" button.
Solliciteren