Diploma in Whistleblower Case Management

The Diploma in Whistleblower Case Management course will officially begin on July 1, 2021, which is provided and organised by the European Compliance Center. The Diploma in Whistleblower Case Management is a skill-building professional diploma to support compliance officers, responsible managers, or any person involved in the whistleblower process. It will be delivered through a learning management system where attendees can study at their own pace. In that learning environment, they will have access to the written content of the course, such as:
Interactive online materials: Self-study hours and special six guided learning hours – learn about an effective case management and whistleblower reporting processes
Three modules, each followed by a two-hour interactive webinar – gain new skills and competences in assessing information and solving ethical dilemmas
Multiple choice assessment by the course leader, Ian Ross, PhD (des) MSc, ACFS, FCMI, PGCE
About the European Compliance Center
The European Compliance Center is a mission driven non-profit organisation that addresses key compliance topics in the region of Central and Eastern Europe (ECC). The European Compliance Center aspires to establish a unique Europe-wide platform for collaboration between stakeholders under high ethical standards.
The main aim of the Center is to promote collective action in the CEE region in order to encourage better compliance and business integrity, and fight systemic flows. the aspiration is to accelerate compliance and integrity research, good practices and standards in the region. In some CEE countries such as Bulgaria, the Center is the first compliance hub that brings together businesses, public sector, academics, and other stakeholders interested in compliance and integrity.
The organisation works under the academic standards of independence and objectivity. As interdisciplinary approach is the state of the art in compliance field, its experts come from various fields – Law, Economics, Audit, Management, Behavioral Science, Criminology and Forensic, and IT.
Webinar start dates, times and course fee / registration
The webinars will take place on the following dates and times: 7th, 14th and 21st of July 2021 from 10:00am – 12:00pm CEST. The fee for the course is 400 euros.
If you are interested in registering for the Diploma in Whistleblower Case Management course, then please fill in the form by clicking on this link.
Date:
01-07-2021
Location:
E-Learning
Program
---
Teacher
---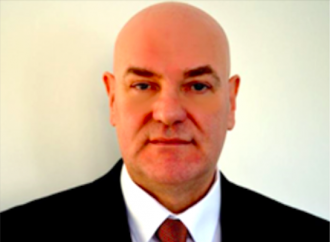 Ian Ross PhD (des) MSc, ACFS, FCMI, PGCE
UK Anti-Money Laundering and Compliance Expert
Ian Ross is a well recognised UK anti-money laundering and compliance expert. He is also a 'listed expert' to Cour Pénale Internationale, The International Criminal Court of Justice in The Hague. He is an Investigative Psychologist, an Accredited Counter Fraud Specialist and a Fellow: Chartered Management Institute.
He has over 30 years of international experience on the investigation and prevention of financial crime, supporting a range of financial services providers and international law enforcement.
In terms of compliance management, he has conducted investigations and taken counter-corruption and money laundering measures (AML/ KYC/CDD) as well as reporting processes. Mr. Ross has also conducted world-class trainings and development for a number of his clients.
---