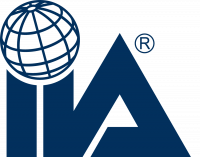 Hot topics for internal audit 2018
This year, a wider group of European Institutes of Internal Auditors have taken a more ambitious approach, interviewing Chief Audit Executives (CAEs) from major organisations in six European countries – France, Italy, the Netherlands, Spain, Switzerland and the UK – to home in on key themes requiring the attention of internal audit to mitigate risk and protect and add value in their organisations.
These Hot Topics were identified through in-depth, qualitative interviews with CAEs across a diverse range of critically important sectors – construction/infrastructure, financial services, IT, manufacturing, public sector, retail/consumer, telecoms and utilities/energy – and from organisations that truly lead these industries. To put this into perspective, these organisations have an aggregate market capitalisation in excess of €724bn, revenues of over €441bn, employ more than 1.86 million staff and are present in no less than 173 countries. In the financial services sector alone, the CAEs represent internal audit functions in firms collectively worth €325bn and turning over upwards of €207bn.
This whitepaper provides knowledge and insights as an invaluable snapshot of the thinking of leading internal audit professionals across Europe.