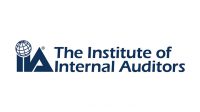 Risk in Focus 2024
Economic uncertainty has driven the perfect storm of interlocking risks described in last year's Risk in Focus in new directions in 2023. Organisations are now grappling with an ensuing poly- crisis – with multiple catastrophic events occurring simultaneously. With Europe's biggest economy Germany slipping into recession following last year's energy price shock, some organisations are facing declining cash balances and higher net debt. Organisations are preparing for possible trouble ahead – and to leap forward when conditions improve.
For the past eight years, Risk in Focus has sought to highlight key risk areas to help internal auditors prepare their independent risk assessment work, annual planning and audit scoping. It helps Chief Audit Executives (CAEs) to understand how their peers view today's risk landscape as they prepare their forthcoming audit plans for the year ahead. This year, the new report identifies leading risks to organisations in 2024 as: cybersecurity and data security and human capital, diversity, talent management and retention.
Risk in Focus 2024 involved a collaboration between 16 European Institutes of Internal Auditors, spanning 17 countries which included Austria, Belgium, Bulgaria, France, Germany, Greece, Hungary, Italy, Luxembourg, The Netherlands, Norway, Poland, Spain, Sweden, Switzerland, and the UK & Ireland – the highest number of European countries involved so far.
The survey elicited 799 responses from CAEs across Europe. Simultaneously, five roundtable discussions were organised with 46 CAEs on each of the risk areas covered in the report. In addition, we also conducted 11 one-to-one interviews with subject matter experts that included CAEs, Audit Committee Chairs and industry experts to provide deeper insights into how these top risks are manifesting and developing.
This brand new whitepaper can be downloaded via our platform for free.