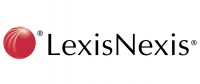 The European Union fourth Anti-Money Laundering Directive
When the 4AMLD was enacted on June 25, 2015, the European Commission established a 2-year window for implementation by EU Member States. A 2016 amendment to the Directive identified additional "obliged entities" and shortened the implementation deadline by six months.
EU Member States are now transposing it into their national laws and all "obliged entities" must have compliance programmes in place to mitigate risk. Věra Jourová, the EU's commissioner for Justice, Consumers and Gender Equality said: "The update of the Fourth Anti-Money Laundering Directive will prevent any loopholes in Europe for terrorists, criminals or anyone trying to play with taxation rules to finance their activities. "
A Deeper Look at the 4AMLD : Naturally, the 4AMLD focuses on traditional financial services organisations such as credit and financial institutions, but the list of "obliged entities" from the original Directive also includes other professionals.