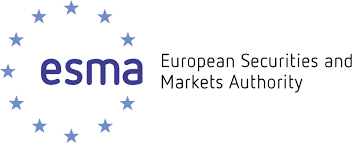 Economics, risk and data analysis officer – ESMA Europa
08-01-2020
The AuthorityESMA is an independent EU Authority that was established on 1 January 2011. ESMA's mission is to enhance investors' protection and promote stable and orderly financial markets. This mission is derived from ESMA's founding Regulation3 and encompasses three objectives:
Investor protection: to have the needs of financial consumers better served and to reinforce their rights as investors while acknowledging their responsibilities;
Orderly markets: to promote the integrity, transparency, efficiency, and well-functioning of financial markets and robust market infrastructures, and
Financial stability: to strengthen the financial system in order to be capable of withstanding shocks and the unravelling of financial imbalances while fostering economic growth.
ESMA4 achieves these objectives through four activities:
assessing risks to investors, markets and financial stability;
completing a single rulebook for EU financial markets;
promoting supervisory convergence; and
directly supervising specific financial entities.
ESMA achieves its mission within the European System of Financial Supervision (ESFS) through active co-operation with National Competent Authorities (in particular with securities market regulators) as well as with the European Banking Authority (EBA) and the European Insurance and Occupational Pensions Authority (EIOPA). ESMA has a unique position within the ESFS as it focuses on the securities and financial markets dimension and the overarching European aspects of these objectives.
For further information, please refer to ESMA's website: http://www.esma.europa.eu
2. Job framework and profile
The aim of this vacancy notice is to establish a reserve list of suitable candidates for the profile of Economics, Risks and Data Analysis Officer to recruit in several available positions linked to current and future workstreams.
With the recently agreed additional responsibilities for ESMA, there is a particular need to strengthen our capabilities, to support our direct supervision activities, our efforts in supervi- sory convergence, as well as to continue to improve our regulatory and cross-cutting func- tions.
This position is for you if you:
enjoy working with numbers and have an eye for detail;
can identify key issues, patterns, trends and relationships in a database;
are able to identify and manage risks;
can relate and compare data from different sources;
enjoy creating and presenting financial reports structured to ESMA's business needs;
can think "outside the box" (critical thinker) and
are able to succeed in a culturally diverse work environment.
As an Economics, Risks and Data Analysis Officer at ESMA your tasks might include the follow- ing:
carry out studies, conducting or promoting analyses and produce high-quality written reports in order to support and enhance ESMA's mission;
support activities related to impact assessments and cost-benefit analyses;
preparing and delivering internal and external briefings and presentations on his/her are- as of expertise;
engaging with various types of stakeholders including supervised entities and NCAs to achieve ESMA's objectives;
participate in the supervisory risk assessment process;
identification and monitoring of risks arising from supervised entities;
monitoring activities and data analytics with the objective to identify and address supervisory concerns;
design, implement, maintain and assess reports based on supervisory data;
developing and executing business intelligence reports and statistical analyses to support ESMA activities;
devising data quality analysis and proposing or executing remedial actions;
contributing to the design of databases, data infrastructure and data governance;
contributing to conceptual, methodological and operational documentation on data man- agement and statistical analyses;
supporting the data gathering process and data users;
ensuring timely publication and updates of relevant datasets; and
incorporating and using third party databases to the data analysis of ESMA.
Main areas of activity
Data and statistics
Analytical and statistics support for all of ESMA's activities, contributing to ESMA's data governance and management and providing statistical services to the organisation. Managing the proprietary and commercial data at ESMA and providing cutting-edge statistical services, overseeing regulatory data, developing ESMA's unified approach to data management, including definitions, formats, sourcing, quality management, continuity, automation. Analytical and statistical activities related to for example Data Reporting Service Providers, Trade Repositories and Central Counterparties.
Risk analysis, Innovation and Products
Monitoring market, systemic, investor protection and innovation risks in the EU's securities markets and financial infrastructures. Providing risk analysis on market functioning, investor protection, financial stability, innovation (Fintech) and sustainable finance issues. Developing retail risk indicators in the area of consumer protection, contributing to regulatory impact assessments or supervisory stress testing. Contribution to the work of EU and international bodies, such as the European Systemic Risk Board (ESRB), International Organization of Securities Commissions (IOSCO) or the Financial Stability Board (FSB). Drafting reports on Trends, Risks, and Vulnerabilities and the ESMA Annual Statistical Report series.
Information Communication Technology
Development and operation of critical ICT solutions and capabilities supporting the core mission and support processes of ESMA, e.g. data collection and reporting systems implementing MiFIR, EMIR, as well as other regulations. Developing, delivering and maintaining information management and communication technology capabilities that ensure enhanced information ex- change among ESMA, National Competent Authorities, supervised entities and third parties.
3. Professional qualifications and other requirements

A. Eligibility criteria
To be considered eligible, candidates must satisfy all the eligibility criteria listed below, by the deadline for submitting applications:
have at least a level of education which corresponds to completed university studies of three years attested by a diploma5;
be a national of a Member State of the European Union or the EEA (Norway, Liechtenstein, Iceland);
enjoy full rights as a citizen6;
have fulfilled any obligations imposed by the applicable laws concerning military service;
have a thorough knowledge of one of the languages of the European Union7 and a
satisfactory knowledge8 of another language of the European Union, and
be physically fit to perform the duties linked to the post9.
Selection criteriaPRE-SCREENING PHASEApplications which fulfil the above Eligibility criteria (part A) will be assessed and scored against the Essential requirements (part B.1). Candidates who do not meet all of the Essential requirements (part B.1) will be excluded from the selection process.
Candidates who meet all of the Essential requirements (part B.1) will be scored against the Advantageous requirements (part B.2).
Within this comparative evaluation of applications, the 50 best candidates (who obtain the highest scores and reach a minimum score of 60%) will be invited first for the written test. Consequently, the best candidates, who reach a minimum score of 60% for the written tests, will then be invited for the oral interviews with the ESMA Selection Board.B.1. Essential requirements

a) Knowledge proven by education or work experience of the EU financial sector;
b) Experience with quantitative analysis techniques (e.g. statistical, mathematical, or numer-
ical analysis of data);
c) Work experience of at least three (3) years10 (acquired after obtaining the minimum quali-
Economics, finance, statistics or another relevant field;
Data processing;
Data analysis;
Data programming and modelling;
Experience with extremely large data sets (Big data);
Developing or assessing risk models;
Risk management in the financial sector;
Experience in using data analysis tools (e.g. Stata, R, Python).
d) Good drafting skills in English11.2. Advantageous requirements

e) Knowledge proven by education or work experience in the sectors under the scope of ESMA activities and related regulations (e.g. MiFID 2/ MiFIR, MAR, EMIR, SFTR, CRAR, STS, EMIR 2.2, BMR, AIFMD/UCITS);
f) Supervisory knowledge or experience;
g) Training/professional qualification/University degree or PhD in physics, mathematics or
finance (risk management and financial models), or
h) Experience in Data governance;
i) Experience in the area of Fintech; and
j) Motivation for the advertised position.INTERVIEWS & WRITTEN TESTS PHASE
Candidates invited for written test and interviews will be assessed against all selection criteria (parts B1 & B2 & B3).B.3. Supplementary requirements

k) Excellent methodological and analytical skills and capacity to identify key issues;
l) Strong communication skills and ability to communicate clearly and effectively with
internal and external stakeholders;
m) Ability to deliver high-quality work under pressure and tight deadlines;
n) Dynamicpersonalitywithstrongaptitudeforteamwork,and
o) Ability to tackle complex issues, as well as presenting the results of his/her work in a
structured manner to various stakeholders in a clear and understandable way

Candidates who receive at least 60% of the maximum points in both the interview and written test will be included in the reserve list of suitable candidates.

B.4. How to apply
You must submit your application through e-Recruitment. ESMA does not accept applications submitted by any other means.

All sections of the application must be completed in English. In order to be considered, applica- tions must be received by 23:59:59 CET on the closing date. Applications must be sent via the "Apply" button. We advise you to submit your application well ahead of the deadline, in order to avoid potential problems due to heavy traffic on the website.

Please consult the Candidates Guidelines for instructions on completing your application. Following the submission of the application candidates will receive an automatic email acknowledging receipt of the application.

Please note that all correspondence will take place by email, so candidates should ensure that the email address associated with applicant's account is correct and that it is checked regularly.

Applicants will be assessed on the basis of the eligibility and selection criteria specified in the vacancy notice (as explained in part 3) and these must be met by the deadline for submitting applications.

4. Summary of conditions of employment
Successful external candidates may be offered an employment contract for five years as a temporary agent. Any further renewal shall be in principle for an indefinite duration.
Successful external candidates will be recruited in the grade and classified in step 2.
The monthly basic salary is multiplied by the correction coefficient for France (currently 117.7%).
Salaries are subject to a Union tax deducted at source and are exempt from national taxation.
Depending on the individual family situation and the place of origin, the successful jobholder may be entitled to: expatriation allowance (16% of the basic salary), household allowance, dependent child allowance, education allowance, pre-school allowance, installation allowance, reimbursement of removal costs, initial temporary daily subsistence allowance, and other benefits.
Annual leave entitlement of two days per calendar month plus additional days for age, grade, 2.5 days home leave if applicable, and in addition on average 17 ESMA holidays per year;
EU Pension Scheme (after 10 years of service);
EU Joint Sickness and Insurance Scheme (JSIS), accident and occupational disease coverage, unemployment and invalidity allowance and insurance, and
General and applicable professional training, plus professional development opportunities.
Information reserved for applicants employed under Article 2(f) of the CEOS, in EU agencies other than ESMA:
According to ESMA Management Board decision ESMA/2015/MB/5615, adopting the implementing rules on the procedure governing the engagement and use of temporary staff under Article 2(f) of the CEOS, and in particular Article 12 (2), if a successful applicant from this external selection procedure, on the closing date for applications, as well as on the day of taking up duty at ESMA
is a member of temporary staff under Article 2(f) of the CEOS, and
is employed within his/her agency in function group and grade included in the range AD5 – AD6,
ESMA shall offer the applicant, in writing, the opportunity either:
a) to be assigned to the post by means of mobility, as per Article 10 of ESMA/2015/MB/56. In this case the contract at ESMA will be in continuity with the contract of the previous agency (namely with regard to grade, step, seniority in step, and duration),
OR
b) to be assigned to the post on the basis of a new contract for a fixed period of five years, subject to the probationary period of 9 months, at the grade indicated in this external vacancy notice (AD5)16.
For more information, please refer to Careers' page of ESMA:
https://www.esma.europa.eu/about-esma/careers
5. Data protection
Candidates' personal data are processed as required by the Regulation (EU) No 2018/1725 of the European Parliament and of the Council of 23 October 2018 on the protection of natural persons with regard to the processing of personal data by the Union institutions, bodies, offices and agencies and on the free movement of such data.17 This applies in particular to the confidentiality and security of such data. For more information, please check the privacy statement on recruitment procedures.
ESMA will take all necessary measures to ensure the confidentiality of the procedure, however it cannot be ruled out that candidates see one another on the day of the interview or written test.
Apply