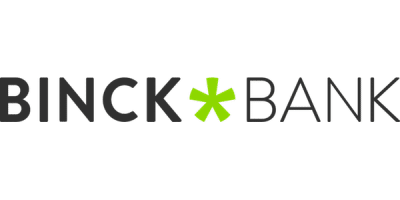 Financial Crime Analyst
10-07-2020
Discipline: Compliance / Risk
Location: Amsterdam
Division: Risk & Compliance
Hours per week: 40 hours
Come join the Financial Crime Framework and Project team in BinckBank (part of Saxo Bank Group) where you can help us making the client experience and regulatory requirements go hand in hand.
As a financial Crime Analyst, you will be an important part in our efforts to assess, implement and control the level of compliance with financial crime regulation and to provide advice and guidance to the business units and management.
The Financial Crime Framework and Project team is a part of Group Operations and we are located in our headquarters in Copenhagen (Denmark). You, however, will be working in our BinckBank entity in Amsterdam where we are also setting up a team. You will be working with a wide variety of tasks within the financial crime and anti-money laundering area. It is important that you are able to communicate broadly and you are able to make regulatory requirements understandable and operational to the organization. As Saxo Bank Group is an international organization with global subsidiaries it is important to have a global mindset.
 What you will be doing
Identifying and assessing financial crime risks within the global Operations organization
Analyze the regulation and ensure correct implementation, including operational processes, procedures and controls – manual as well as automated
Embed the Groups risk framework into the daily activities
Compose and implement policies and procedures to mitigate risks still having an eye for the operational impact, including change management
Give advice and guidance on Financial Crime Compliance to the organization
Assist with analyzing and advising on complex and high-risk clients
Assist with the governance around management's Client Approval Committee
Take part in the integration of a newly acquired bank
 Who you are
For the role of Financial Crime Analyst, we prefer that
You have at least 5 years of experience in the financial sector
You have a understanding of financial crime legislation and preferably you have a legal background and/ or experience with compliance / financial crime
You have international experience
You have a high degree of integrity, you are self-driven and take initiatives easily
Ideas come naturally and you can think creatively
You see solutions and not obstacles
You thrive in an environment with constant changes but still keeps an eye for the details
You find it easy to build relationships at all levels of a company
You are a team player and appreciate an open and relaxed atmosphere
You communicate the English language on a professional level
What to expect
A challenging position with a broad package of tasks in a rapidly growing organization
Very short communication lines
Working with like-minded professionals in an international environment and therefore now and then travelling to our head office in Copenhagen, Denmark.
Our offer
BinckBank offers a good salary, in addition to a premium-free pension and 27 vacation days. You work in a beautiful modern office with a view of the 'Zuidas', right next to the NS Station RAI, with a company canteen where every day the most delicious and healthy dishes are prepared for you.
But in addition to good food, we also think about your fitness: free sports (boat camps, kickboxing, cycling, running, yoga) with the BootCamp club, and sponsored fitness. And of course: the Friday afternoon drink with free snacks and drinks in our bar (with pool table, dart board and roof terrace)!
Apply
Please apply as soon as possible if you find this position interesting. Applications will be reviewed on an ongoing basis until the right candidate is found. The start of the position might be a bit untraditional due to the COVID-19 times.
We would like to receive your CV and a short motivation in which you indicate why this position suits you completely!
About BinckBank
BinckBank, founded in 2000, is an independent online bank for investors. An organization that fits its time by giving investors the opportunity to make their own independent choices, through a complete web-based and mobile application. We have the ambition to become the largest online bank for investors in Europe. We already are the number one online bank for investors in the Netherlands and Belgium. And with our rapidly growing activities in Belgium, France, Italy and Spain, we are well on our way to achieving our goal. In addition, our strength has been increased as BinckBank is part of the Danish company Saxo Bank since September 2019.
We are proud of who we are; driven, down-to-earth and sober. We want to be challenged, develop and ultimately be the best. We are always willing to take an extra step, for each other and especially for our customers. Because we want to continue to amaze with our good service and excellent products.
More information on BinckBank and our vacancies you can find on www.careersatbinck.com!
Apply