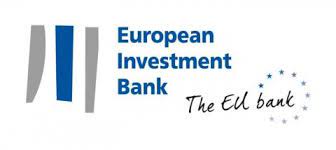 (Senior) Risk Reporting Officer – European Investment Bank
19-04-2022
The EIB, the European Union's bank, is seeking to recruit for its Group Risk & Compliance Directorate – Regulation and EIB Group Risk Department – Regulation & Reporting Division – Risk Reporting Unit, at its headquarters in Luxembourg, a (Senior) Risk Reporting Officer (*). This is a full time position at grade 5/6.
Panel interviews are anticipated for May 30th – June 1st 2022 inclusive
The term of the contract will be 4 years
The EIB offers fixed-term contracts of up to a maximum of 6 years, according to business needs, with a possibility to convert to a permanent contract, subject to organisational requirements and individual performance.
(*) internal benchmark: (Senior) Officer Credit Risk Management
Purpose
The Unit ensures timely and robust monitoring and reporting to internal and external parties on the capital adequacy of the Group as well as the risk profile of transactions managed by the EIB Group, both on a portfolio and/or on a transaction-by-transaction basis. Key to this is the strategic implementation of, and compliance with, BCBS 239, which requires finding a common language that encourages alignment between risk, the front office, finance and IT.
The Unit also contributes to the implementation of the Climate Bank Roadmap for disclosures, and provides explanations and analyses of reported information, in the form of presentations to the attention of the Management Committee, the Audit Committee and the Board of Directors.
As (Senior) Officer, you will define, plan, implement and maintain internal and external reporting solutions in line with the EIB Group's policies to provide the decision makers with an appropriate understanding of the risks and their impact on the Group's objectives
Operating Network
Reporting to the Head of Unit, you will work in close cooperation with colleagues across Group Risk and Compliance, as well as in other Directorates and at European Investment Fund (EIF). You will also interact externally with peer institutions, consultancy and audit firms, rating agencies, supervisors and regulators, for risk reporting matters in the domain of the Unit.
Accountabilities
Develop and implement high added-value risk reporting with special focus on Group, ensuring the continuous alignment between available solutions and business reporting needs
Provide input on specific regulatory matters to senior management and/or external bodies in the domain of risk reporting and disclosures, in particular with focus on ESG matters
Oversee the implementation of the latest best banking practice in the area of external risk disclosures (ie. Pillar III)
Contribute to the Bank's annual rating meeting preparation and assess from GR&C perspective rating reporting regularly published
Define and draft business requirements and test implementations, from the business perspective, in order to improve and enhance risk reporting solutions
Identify integrations and enhancements for the reporting produced by the Unit (this may include the monthly risk report, Pillar III reporting and any other internal/external reporting)
Act as business owner of risk reports in larger projects involving several Directorates and/or applications
Participate in the Group's efforts to ensure ongoing compliance with its framework of best banking practice in the area of risk management (including BCBS 239 principles)
Respond to ad-hoc/non-recurrent/complex demands including initiatives/policies related to the content of the post when needed
Ensure back-up of tasks in the other areas of activity of the Unit in line with internal planning.
Qualifications
University degree, preferably in a relevant subject. Postgraduate studies and/or relevant professional certifications (such GARP's Sustainability and Climate Risk (SCR) Certificate) would be an advantage
Extensive relevant professional experience gained in a risk management, supervisory or other related function, with at least 5 years directly relevant to the role
Experience in project management or consultancy/consultant management would be preferred
Deep understanding of overall banking regulatory risk frameworks (Risk Appetite Framework, ICAAP/ILAAP, stress-testing, Pillar III disclosures etc) is required
Knowledge and experience of EU regulatory reporting processes would be an asset
Working experience with ESG data collection and/or reporting processes and/or regulatory framework would be an advantage
Proven experience of high-level communication to senior management would be a plus
Excellent Excel skills. VBA or other programming skills would be an asset
Excellent knowledge of English and/or French (*), with a good knowledge of the other.
Competencies
Find out more about EIB core competencies here
(*) There may be certain flexibility on this requirement, but limited to particularly suitable candidates who may not yet be proficient in French. If selected, such candidates will be hired on the condition that they build up rapidly knowledge of French and accept that their future career in the EIB may be subject to the attainment of sufficient proficiency in both of the Bank's working languages
We are an equal opportunities employer, who believes that diversity is good for our people and our business. We encourage all suitably qualified and eligible candidates to apply regardless of their gender identity/expression, age, racial, ethnic and cultural background, religion and beliefs, sexual orientation/identity, disability or neurodiversity.
Applicants with specific needs are encouraged to request reasonable accommodations at any stage during the recruitment process. Please contact the EIB Recruitment team Jobs@eib.org who will ensure that your request is handled.
By applying for this position you acknowledge the importance of maintaining the security and integrity of the Information of the EIB Group. In case of selection for the position you agree to comply with all measures (policies, controls, document classification and management) implemented by the EIB Group to prevent unauthorized disclosure of any information or any damage to the EIB Group reputation.
Deadline for applications: 2nd May 2022
Apply