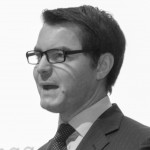 Supplier Engagement – The key to reducing your Reputational Risk
---
Brand reputation has never been more important in influencing consumer and stakeholder decisions. At the same time, brand image can alter extremely quickly thanks to the increasingly instant nature of the media and the profile of public opinion. Witness the impact of the negative media attention on Marks and Spencer's and their Turkish supply chain using Syrian refugees in their factories or the consumer backlash on grocery brands when suppliers' use of forced labour on fishing boats came to light.  A brand's reputation now depends not only on the practices of their own organization, but of their entire supply chain. Effective supplier engagement is essential in order to position your organization as an ethical and responsible business and maintain stakeholder trust – but the key enabler to this is to first build transparency and visibility through due diligence and ongoing risk monitoring.

What are the pressures and challenges to achieving transparency?
We all recognise there are many different pressures placed on organiszations to improve the management of their supply chains, namely to:
make rapid changes to the supply system to respond to stakeholder, regulatory, and business leader requirements;
contribute to achieving the sustainable development goals (SDG's), for example, SDG 8: decent work and economic growth;
provide more information on products, materials, manufacturing processes, supply practices, and warehousing/distribution processes in order to be more transparent with consumers;
change supply systems to create safer and more sustainable products in response to new government regulations;
share progress on the supply chain sustainability journey with stakeholders.
What are the costs of doing nothing?
Primark is seen as one biggest fashion retail success stories of the past decade. However, in spite of its achievements, Primark has struggled to overcome consumer's preconception that fast-fashion is not sustainable or ethical, following the tragic collapse of Rana Plaza, the most deadly accident in the history of the garment industry.  Primark has gradually implemented a series of strategies to improve the livelihoods of its workers, and to reduce its environmental impact. Primark was also among the first retailers to sign the Accord on Fire and Building Safety in Bangladesh. This has resulted in Primark winning awards for ethical labour, and retaining their position in the industry whilst being seen as a more ethical company.
The potential for slave labour to exist in supply chains has become a major reputational issue for global companies such as Nestlé S.A., the $240 billion Swiss food and beverage giant. The supply of two of its major crops, coffee and cocoa, largely comes from locations in Africa and South America where the structure of the supply chain is not always visible to parent companies. Nestlé has been accused of sourcing cocoa from the Ivory Coast where instances of child labour have been documented. This issue came to a head in January 2016, when the U.S. Supreme Court refused to consider an appeal by Nestlé and two other companies.  Nestlé is now working to defend itself against allegations in the lower courts. It is improving its communications about sustainable sourcing to its customers, and increasing the percentage of materials it buys directly by cutting out the middlemen, which could increase traceability and help ensure product quality. However, the long-term impact on consumer trust is yet to be determined.
Issues of reputational risk are not just contained in the consumer goods sector. In 2008, major construction firm Skanska employed subcontractors to carry out work on a £600m project. The subcontractors further subcontracted out a work package to a small dry-lining company, which was alleged to be paying its Lithuanian workers only £8.80 for a 40-hour working week. The Union of Construction, Allied Trades and Technicians (UCATT) stated that workers "did not receive overtime and were charged excessive deductions for rent, tools and utility bills". Since 2008, Skanska has developed an intense programme of risk assessment throughout its supply chain and developed award-winning methods to engage with and develop its supply chain.
These examples offer a clear message: neglecting to improve transparency and supplier engagement not only affects company reputation and ultimately profits, but it also may result in legal action and financial penalties. Although steps can be taken to minimise damage following an exposé, it is undeniably better to be proactive, and reduce the risk in the first place.
How to assess your own organisational risk
The complexity of supply chains means that it is often difficult to understand where to concentrate supplier engagement and transparency efforts. A risk assessment can help you identify the specific risks facing your organization and allow you to focus resources where they will have the most impact. A PESTLE analysis is useful to categorise the different risk issues into:
Political
Economic
Social
Technological
Legal
Environmental
Once these risks are identified, you can then asses their relative importance. First, in terms of how likely it is that an issue exists (considering factors such as existing policies, strength of supplier relationships, and robustness of auditing processes). And second, by assessing the potential impact on your organization of that issue being exposed.
Key questions to ask yourself when considering social risk:
Is responsibility of labour and human rights issues at senior level?
Does our supply chain involve any areas of conflict or known high-risk countries?
What are our stakeholder's views on our commitment to SDG's and human rights?
Have we conducted due diligence around modern slavery and human rights in our supply chains?
What assurances do we have from our suppliers?