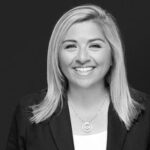 The Ontario Securities Commission's issuance of the Interim Order
---
The Ontario Securities Commission (OSC) issued Ontario Instrument 45-507 – Self-Certified Investor Prospectus Exemption (Interim Class Order) (the "Interim Order"), effective October 25, 2022. The Interim Order, which expires on April 25, 2024, unless extended or permanently adopted, allows for Self-Certified Investors (SCI) who possess the necessary business knowledge acquired through experience or education, but who may not meet the financial threshold requirements to qualify as an "accredited investor", to participate in the prospectus-exempt distribution of Ontario issuers that are not investment funds. The maximum aggregate amount that a SCI and any "permitted designate" is permitted to invest is $30,000 (CAD) per calendar year. 
SCIs are required to complete and provide to the issuer a Confirmation of Qualifying Criteria (CQC). The CQC certifies that the SCI has met the prescribed proficiency requirements, which could include holding certain professional designations (such as the Chartered Financial Analyst Charter); completing certain examinations (such as the Canadian Securities Course Exam); holding certain university degrees (such as a Master of Business Administration with a focus on finance); or that the SCI has management, policy-making, engineering, product or other relevant operational experience at a business that operates in the same industry or sector as the issuer, and as a result of this experience, the SCI is able to adequately assess and understand the risk of investment in the issuer. The SCI must also complete and provide to the issuer an Acknowledgement of Risks (AR).
In addition, the Interim Order requires that the issuer does not know and would not reasonably be expected to know that the SCI's CQC, AR, or representation concerning aggregate acquisition costs are false; and, the issuer files a completed Form 45-106F1 – Report of Exempt Distribution along with the completed CQC and the applicable fee on or before the tenth day after the closing of the distribution.
Resale of securities acquired under the Interim Order is subject to section 2.5 of National Instrument 45-102 – Resale of Securities.
This article is an overview only and does not constitute legal advice. It is not intended to be a complete statement of the law or the proposed regulations. You should not act upon the information in this article without a thorough examination of the law or proposed regulations as applied to the facts of your situation.
Nancy Mehrad