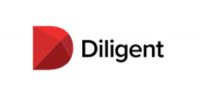 5 Climate Change Risks You're Probably Not Talking About… (But Should Be)
Support for environmental proposals has never been higher, and companies are feeling the pressure from stakeholders of all kinds: not only investors, but also customers and employees. The climate crisis can have a huge impact on your business – and while the longer-term implications may be obvious, there are a number of specific operational and business risks that your organization may not have considered. In their brand-new whitepaper, Diligent outlines five key climate change risks you could be in danger of overlooking – and highlights the benefits of addressing them proactively.
* Transition Risk – we're all familiar with the business-adjacent physical risks that come with climate change. But organizations must also give serious consideration to transition risk: the legal, technology, market and reputation risks associated with climate transition planning.
*Scope 3 Emission Risk – the regulatory grip is tightening on Scope 3 emissions (defined as all indirect emissions that occur in the company value chain, including both upstream and downstream emissions). While reporting on Scope 3 emissions is not yet mandatory for most businesses, it will soon become a requirement.
*Talent Risk – the success – or failure – of an organization is dependent on the skills and expertise of those leading the way. As companies adjust to a low-carbon economy, they must anticipate the operational, reporting and leadership challenges ahead – and anticipate the skill sets they will need across all lines of business.
*Diversity Risk – diversity needs to be given serious thought from a climate standpoint. Failure to include marginalized voices will encourage a myopic approach to climate issues, which need to be considered from every angle.
*Profit Risk – organizations must identify ways to create value now through investments in businesses or in capabilities that will contribute to solving the climate crisis.
Your reaction to climate change now will define how your business fares in the future. Download this whitepaper on our platform for free to discover what the benefits are of addressing these climate change risks.