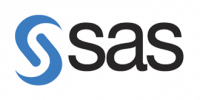 Building Artificial Intelligence in Credit Risk: A Commercial Lending Perspective
Are you about to deploy AI (Artificial Intelligence) and ML (Machine Learning) in your risk modelling processes? Would you like to discover the benefits of automatic decision models in combination with the right choices, governance, scalability and control? Then we recommend that you download this content-rich white paper from SAS for free with topics about Commercial Lending, Credit Application Phase, Data Gathering, Credit Risk Quantification, Pricing, and RAROC, to name a few items.
The use of AI and ML can have a direct impact on customer satisfaction. The administrative work for both customers and back-office employees is greatly reduced. The speed to reach a decision is increased. In addition, credit files are handled much more efficiently and faster, which benefits both the financial institution and the customer. The additional advantage of the use of AI and AM for the account manager is that he/she has more time to focus on business development.