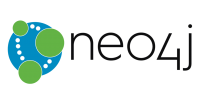 Effective Internal Risk Models Require a New Technology Foundation
Fundamental Review of the Trading Book (FRTB) regulations are part of the upcoming Basel IV set of reforms and create specific capital-reserve requirements for bank trading desks based on investment-risk models. The new regulations require banks to reserve sufficient capital to maintain solvency through market downturns and avoid the need for governmental bailouts. Banks are using FRTB mandates as an opportunity to build a firm foundation for future risk management and compliance applications that lowers development and staffing expenses, optimises reserve ratios, maximises available capital and drives investment profits. Relational database technology is not the best when it comes to banking and risk modelling and finding the right foundation for building compliance solutions is key. Neo4j answers the demands of Fundamental Review of the Trading Book (FRTB) regulations while building a foundation for future investment and risk compliance applications. Discover what it takes to create effective internal risk models and how to track investment data lineage using a graph database like Neo4j.
Visitors to the Risk & Compliance Platform Europe can download this white paper for free. This document is intended for those with a professional interest in risk and / or compliance.