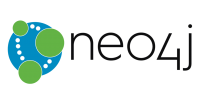 Neo4j Privacy Shield Turn Privacy Regulations into Opportunity
General Data Protection Requirements (GDPR) is the European Union regulation governing how EU residents' personal data can be stored and managed. All companies, wherever they are based, must tightly understand, control and manage their possession of European personal data, or face prosecution and heavy fines. According to PwC, 92 percent of multinationals view GDPR compliance as a top priority. Of those companies, more than three-quarters have allocated over a million dollars for compliance efforts, and nearly ten percent plan to spend more than ten million dollars each. To reap high returns from your GDPR investment, look beyond compliance issues. Instead, pursue a well designed privacy and cybersecurity strategy for the personal information you manage across your enterprise.
Discover Neo4j's Privacy Shield comprehensive solution for EU's GDPR regulation.
Neo4j Privacy Shield helps individuals visualize their private data and control its use while internal staff members provide fast answers to privacy inquiries. It also enables privacy managers to trace data flows, investigate potential breaches, and prove compliance to regulators. Without graph technology, it's almost impossible to understand the full lifecycle of personal data. The visualization, data lineage, connected data analysis and pattern detection tools in Neo4j Privacy Shield make it a uniquely powerful solution.
Visitors to the Risk & Compliance Platform Europe can download this whitepaper for free. This document is intended for those with a professional interest in risk and / or compliance.