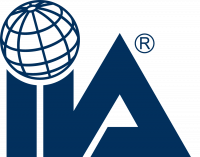 Risk in Focus 2020 Report
European Confederation of Institutes of Internal Auditing's report on Risk to Focus 2020 has sought for years to provide some insight on vital risks of business that were defined by several Chief Audit Executives (CAEs) across Europe. The latest version of the report has been developed as a result of the progressive partnership between eight European institutes consisting of internal auditors and utilizes qualitative interviews conducted with 46 CAEs in Belgium, Netherlands, France, Germany, Italy and more working in various industries.
The Risk in Focus 2020 report is an annual barometer of what CAE's see as their organization's top risks to prioritize and what their thought process is as they seek to make preparations for their upcoming audit plans. Though this report will hold value to CAEs and internal auditors in aiding to form and challenge their own audit plans set for 2020, it can also benefit and hold relevance for boards and audit committee, risk managers and other assurance providers.
An in depth study was conducted on the top risks that organizations face and the results showed that the top three risks are cybersecurity and data security, regulatory change and compliance and digitalisation, disruptive technology and other innovation. As the data illustrates, it can be seen that cybersecurity and data security still remains a top concern for organizations.
This interesting report can be obtained for free of charge by downloading the full report.