by Ahsan Habib
The coronavirus (COVID-19) outbreak is causing widespread concern and economic hardship for consumers, businesses and communities across the globe. The situation is changing quickly with widespread impacts. Cyber hackers hit the U.S. Health and Human Services Department with an attack few days back during a presentation and update on the nation's response to the coronavirus pandemic. Historically these criminals and hackers are as callous as they are opportunistic. We must also be wary of official-looking emails telling bank/FI staff to click on a link to learn more about how to stop the spread of the virus. Financial Crime Watchdogs across the globe has already warned about skimping on Anti Money Laundering and advised to be wary of the incoming flood of fraud. Financial institutions have been advised to remain alert about malicious or fraudulent transactions similar to those that occur in the wake of natural disasters. 

Influx in financial crimes : Fraudsters and immoral businesspersons are active. Scams and frauds have always existed since the early days of history. There are several categories of scams now taking place, including:
• Phishing emails with malicious links claiming to be from the World Health Organization (WHO);
• COVID-19 related investment scams, including so-called "pump-and-dump" schemes;
• Miracle products claiming to prevent, detect, or cure COVID-19;
• Online retail fraud and counterfeit goods related to the virus; and Donation or fundraising scams;
• Accusations of price gouging are on the rise;
• Hacking risk is risk in mobile phone voting (or polls).
Few must-do things at this point of time
• Independently verify the identity of any company, charity, or individual that contacts you regarding COVID-19.
• Check the websites and email addresses offering information, products, or services related to COVID-19. Be aware that scammers often employ addresses that differ only slightly from those belonging to the entities they are impersonating.
• Be wary of unsolicited emails offering information, supplies, or treatment for COVID-19 or requesting your personal information for medical purposes. Legitimate health authorities will not contact the general public this way.
• Do not click on links or open email attachments from unknown or unverified sources. Doing so could download a virus onto your computer or device.
• Check online reviews of any company offering COVID-19 products or supplies. Avoid companies whose customers have complained about not receiving items.
• Research any charities or crowdfunding sites soliciting donations in connection with COVID-19 before giving any donation. Remember, an organization may not be legitimate even if it uses words like "CIC" or "government" in its name or has reputable looking seals or logos on its materials.
• Be wary of any business, charity, or individual requesting payments or donations in cash, by wire transfer, gift card, or through the mail. Don't send money through any of these channels.
Key concerns for Anti Money Laundering professionals
As Coronavirus continues to disrupt business activity and social distancing becomes widespread, compliance professionals may have concerns over how this impacts their ability to comply with the money laundering regulations. A situation is identified as a high risk factor where the professional does not meet their client. As we know, the three stages of Customer Due Diligence (CDD) are client identification (information gathering), risk assessment and verification (evidence gathering), any inability to meet the client face to face may impact a financial institution's ability to conduct an effective client risk assessment. This should lead to increased levels of caution though Simplified CDD remains possible. Client screening and certified e-identification databases can be used, adverse media searches undertaken and video-conferencing facilities deployed so that prospective clients, insofar as possible, are still met. Where an arrangement is in place and CDD records can be provided, financial institutions may also wish to consider relying on documents already gathered in relation to the prospective client by another regulated financial institution with equivalently robust AML measures. I admit, verification of individual and corporate clients, including beneficial owners must still be performed before any business relationship commences. The money laundering regulations recognise that CDD will occasionally need to be completed while the business relationship is established, rather than before. However, delays in customer verification are only allowed when there is little risk of money laundering or terrorist financing (MLTF).
What future holds for us ?
With an estimated market share of 40 per cent for the speciality fabrics used in masks in China, shares in Shenzhen-listed Dawn Polymer soared by 417 per cent in the six weeks following January 20th, when the Chinese nation was alerted to the spread of the virus. Most of businesses in China will be up and running in next few weeks, while almost the rest of the world have entered intensive care unit. In my childhood days, I have heard a saying so often 'When Rome was burning, their emperor Nero was playing flute'. I will feel embarrassed, if my words seem irrelevant here or it raises someone's eyebrows. My kudos to all types of frontline workers for their relentless efforts to make us believe, still there is hope. A picture of a man in a mask watching two toddlers from the entrance of a house has gone viral on social media recently. It was an Indonesia-based doctor saying farewell to his pregnant wife and his children for the last time. I am an optimistic person, my observation is, we are all in this together, together we will get through this and emerge stronger than ever.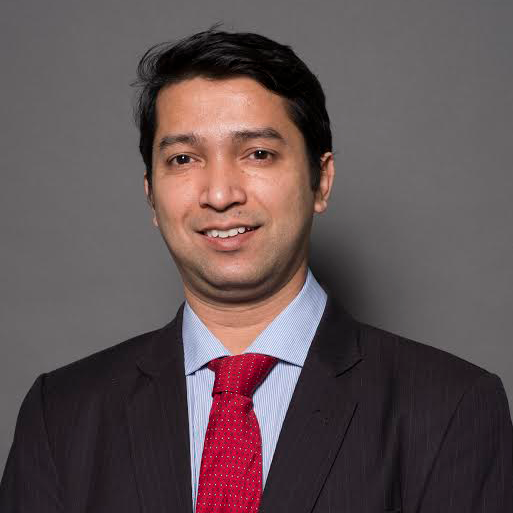 The author Ahsan Habib is currently working for Scotiabank, Canada as AML Analyst. He is a seasoned banker from Bangladesh where he worked in correspondent banking and foreign remittance department. Ahsan has CAMS accreditation from ACAMS. Apart from this, he has certification on Trade-Based Money Laundering from Canadian Securities Institute (CSI), certification on Sanction related various courses and certification on 'BSA/AML: An In-Depth Look' from Bank Administration Institute (BAI), USA. He is also vocal against Human Trafficking on various platforms.