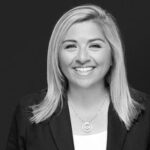 Firm penalised for AML regulations violations
---
A firm based in Toronto, Canada was recently penalised $676,500 CDN by the Financial Transactions and Reports Analysis Centre (FINTRAC) for multiple violations of Canada's Proceeds of Crime (Money Laundering) and Terrorist Financing Act and it regulations (PCMLTFA). FINTRAC is the Canadian agency responsible for overseeing and enforcing the PCMLTFA. The penalty arose out of a compliance examination of the firm in 2022. The firm has not been accused of any money laundering, terrorist financing, or other criminal acts. Rather, during a compliance examination of the firm, FINTRAC determined the firm's policies and procedures were non-compliant and inconsistently used. The firm has paid the penalty in full and the matter is considered closed. Notice of the will remain published on FINTRAC's violations website for five years.
Firms should consider reviewing their own policies and procedures to ensure they are up to date and compliant. The firm was found to be in violation of four different PCMLTFA regulations:
Policies and procedures did not sufficiently address ministerial directives or the ongoing monitoring of business relationships and record-keeping practices were not used consistently.
The firm did not sufficiently take into account the money laundering and terrorist financing risks of their products, delivery channels, and geographic region.
Record-keeping policies were not sufficiently assessed during required reviews.
The firm failed to submit suspicious transaction reports when there were reasonable grounds to suspect that the transactions were related to money laundering.
This case is a reminder to firms subject to the PCMLTFA that they must have effective, comprehensive, and compliant policies and procedures in place, that they are regularly reviewed, and that employees are adequately trained in them to ensure their effectiveness.
This article is an overview only and does not constitute legal advice. It is not intended to be a complete statement of the law or the proposed regulations. You should not act upon the information in this article without a thorough examination of the law or proposed regulations as applied to the facts of your situation.
Nancy Mehrad