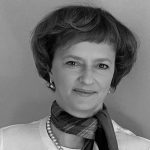 Positive Outlook for Risk Practitioners in 2022: Risk Recruitment is on the rise
---
The importance of the risk profession has been increasing even pre-pandemic, and the demand for practitioners is on the rise. To quote Bloomberg, 'risk management is suddenly a hot job'1, with firms looking to employ more resilience and crisis management experts. The regulatory landscape also influenced the hiring drive, with focus on hot topics such as cyber and third-party risk management. A survey conducted by the Best Practice Operational Risk Forum, comprised of risk professionals from over fifty international financial services firms, noted that risk recruitment in fact accelerated during 2021, with 45% of firms increasing the size of their risk teams. 74% remarked that the composition of the team has changed, with more focus on specialist roles. 
In particular (see graph below),
✅ 33% aimed to attract operational resilience and third-party risk management professionals;
✅ 28% focussed on bringing in employees with IT skills and acumen, to provide robust oversight over information security / cyber / IT-related risks;
✅ 22% concentrated on conduct and culture; and
✅ 11% of new hires were targeted for their AI and data analytics skills. It was concluded that this pool of experts needs to grow even further, as more focus is needed on making the most use of risk data.
The results of the poll reflect continued importance of risk management and provide a good outlook for risk practitioners in 2022. Organisations where Risk departments are continuously enhancing their staff skillset will emerge stronger and better positioned to support business needs.