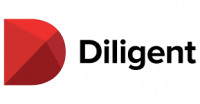 A Buyer's Guide to ESG Data Management Software
Are ESG initiatives meeting expectations, deadlines and commitments? Is data being consistently disclosed across stakeholders and frameworks? An ESG solution can help boards and executives keep their fingers on the pulse of activities and progress — and spot red flags before they escalate into issues. For these reasons and more, monitoring and reporting capabilities are core to an effective ESG solution. A dashboard, particularly a customizable one with real-time data, can give organizations visibility into KPIs, metrics and commitments. And automated monitoring can help ESG teams sift through mountains of information in a fraction of the time.
Preparing your organization for today's ESG data challenges and beyond ? This whitepaper can be downloaded for free.