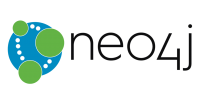 The Connected Data Revolution in Financial Risk Reporting
As governmental regulations tighten, today's banks must have a thorough and systematic understanding of risk calculations and their associated data lineage—including where underlying data originates and how it flows through enterprise systems. This paper discusses how connected data and graph database technologies are a new way of transforming risk reporting in modern banks to help them meet the stringent demands of risk reporting compliance. Where data governance is key and needs to be addressed, a modern graph approach has proven to be more reliable for risk management than a traditional solution.
At the same time, those forward-looking banks are uniting data silos into an information foundation for building innovative applications. These solutions provide extreme visibility, transparency and deep analytical insights that improve compliance efforts and day-to-day decision making in a more simple and effective way.
Visitors to the Risk & Compliance Platform Europe can download this whitepaper for free. This document is intended for those with a professional interest in risk and / or compliance.