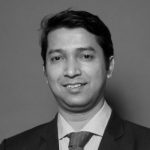 Ahsan Habib: "Sanctions do not operate, succeed or fail in a vacuum"
---
This is my first contribution to the English language website of the Risk & Compliance Platform Europe as an established external author where I will regularly write and publish in English about my areas of expertise on anti money laundering and sanctioning. To briefly describe myself, I am a seasoned banker from Bangladesh, and I hold certifications on Trade-Based Money Laundering, on sanction related courses and on AML. I will begin with writing about sanctions. Sanctions represent a commonly-used tool by governments and regions around the world to restrict the ability of perceived rogue nation states, (commercial/governmental/charitable) entities or persons to conduct transactions on a global basis.
Economic sanctions can cover anything from a country to a group or an individual, and are issued by OFAC in the US and by the European Commission and member states in the EU.
Economic sanctions against Cuba, North Korea and Iran have been running for a long time. The leaders of Iran and North Korea, who have for decades been under economic sanctions, are still managing to be in power with comprehensive sanctions put in place. Russia, a sanctioned country, has seen Putin's popularity ratings in opinion polls surge to an all-time high despite the fall in value of the Russian ruble. Venezuela, which has been sanctioned, has still maintained Maduro as its leader, despite the economic meltdown which has lowered the quality of life in the country. Economic sanctions also usually punish the wrong people who are powerless or voiceless in the face of their unscrupulous leaders or governments.
Sanctions do not operate, succeed or fail in a vacuum. The measures are most effective at maintaining or restoring international peace and security when applied as part of a comprehensive strategy encompassing peacekeeping, peacebuilding and peacemaking. Sanctions are necessary for sure, but are the sanction imposers more innocent than the regime/country they punish?
Ahsan Habib